At Home Care cares about our Veterans, their spouses and surviving spouses. We provide a service for our clients called Pension with Aid and Attendance Benefit. Our goal is to assist as many veterans as possible.
Deserving seniors should not fail to take advantage of the benefit because of an inability to pay for care during VA processing period. Our assistance program alleviates this frustration and creates opportunities that would be missed.
What is Pension and Aid & Attendance Benefit?
Veterans Administration has a special Pension with Aid and Attendance Benefit for veterans and surviving spouses with non-service related disabilities and require regular assistance with their Activities of Daily Living (ADL's)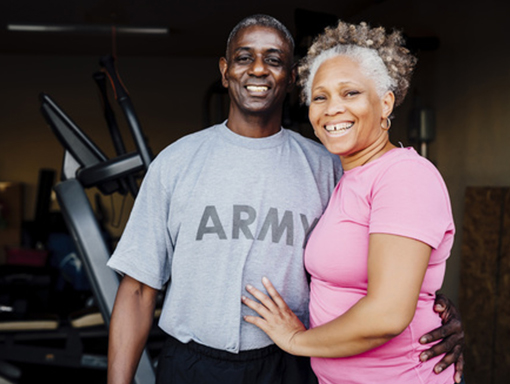 4 Points of Eligibility Requirements
Veteran served 90 days or more of active duty with at least one day during a wartime period.
Must have non-service related medical conditions, which require assistance with Activities of Daily Living.
The VA says that the client can have up to $80,000 in assets (Excludes one car and one home)
Medical expense to income ratio
(It is not how high or low your income is. It is a ratio of medical expenses to income.)
If you are in need of these services and would like to learn more about how we can be of assistance with your home health needs, please contact us.