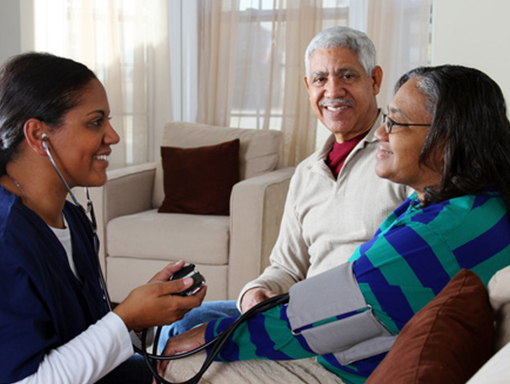 At Home Care has highly skilled nursing staff that provides the high quality medical care.
At Home Care clinical staff coordinates care in the case of: multiple chronic illnesses or multiple hospitalizations.
At Home Care has a nurse on call 24hrs a day 7 days a week. We can provide weekend admissions and visits as ordered by your physician or insurer.
Our Nursing team can help you manage complex medical needs at home by providing:
Medication Administration and Set Up
Ostomy and Catheter care
Ventilator and Tracheostomy care
Respiratory treatments
Ostomy and Catheter care
Gastrostomy (feeding tube) and Nasogastric (N-G) tube care
Call us today to schedule an assessment with an At Home Care Nurse.