Our Mission: At Home Care provides support to loved ones, disabled veterans and/or their spouses, parents seeking clinical and support services for their disabled child or young adult, disabled adults who are in need of a helping hand and seniors over the age of 65 years old who are wanting to live at home instead of in a nursing home.
Our Vision: At Home Care provides the highest quality in home care for every age group and level of care from pediatrics to geriatrics and from personal care to just being there.
Our Philosophy: At Home Care strives to promote the client's ability to maintain independence and quality of life in the most integrated setting by providing each and every client the opportunity to live independently, with dignity and be an active member of the community and an integral part of society.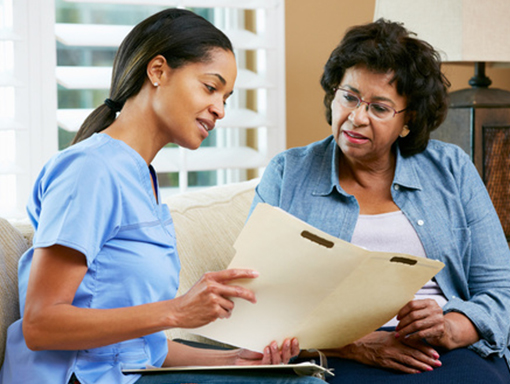 Our Core Values: At Home Care goes above and beyond in-home care requirements for our clients and their families. Our commitment to providing exceptional home health care is expressed in our core values.
At Home Care makes it possible for the care receiver to live at home longer, maintain their independence, thus enhancing the quality of life.
Building relationships by offering a caring and supportive team, with quality patient care, is our number one focus.
Christ-centered care is given with a smile by our highly trained and professional staff.