Consumer Directed Services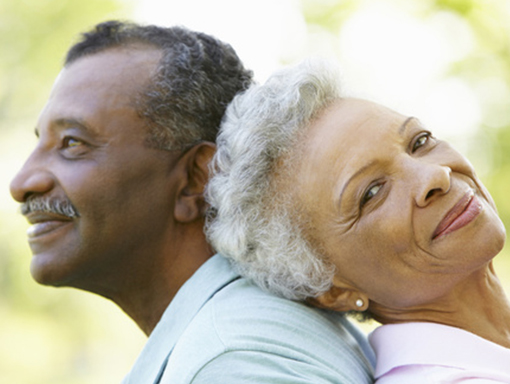 At Home Care provides Consumer Directed Services (CDS). CDS is a Medicaid based program which provides services to individuals with disabilities similar to in home care, enabling them to live independently.
Consumers in the CDS program are trained to hire their own attendants to assist them with daily tasks.
The CDS Program is designed to assist individuals with disabilities to receive the attendant services they need to live safely in a home setting of their choice, instead of living in a more restrictive institutional environment.
At Home Care CDS is a consumer-managed program. One main component in the CDS program is that the individual who receives CDS services is the employer of the attendant. At Home Care CDS consumers are responsible for locating, hiring, setting work schedules and managing their own attendants. A qualified friend or family member may be hired as an attendant, with the exception of a spouse, legal guardian or anyone under the age of 18.
To qualify for consumer-directed services, a person must be:
Medicaid eligible (MO HealthNet eligible)
18 years of age or older
Able to direct their own care
Capable of living independently with the services of CDS
Require at least a nursing facility level of care.
Individuals on Medicaid will need to meet Missouri Division of Senior and Disability Services (DSDS) requirements. DSDS will complete an assessment to determine the individual's personal care and home care needs (bathing, housekeeping, transportation, laundry and other needs. A personalized care plan will be forwarded to At Home Care CDS. Once a care plan is received, At Home Care CDS will help you hire the appropriate aide.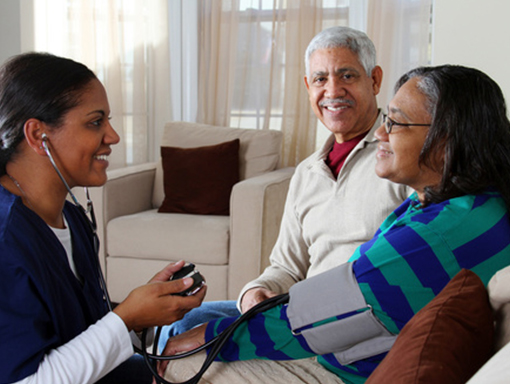 At Home Care manages on your behalf:
Criminal and abuse/neglect background checks on attendant candidates
Processing time clock entries and payroll for your attendant(s)
Assistance in completing necessary forms
Individuals who are enrolled on this Medicaid-funded program have certain responsibilities.
At Home Care may provide assistance, support and training to a CDS program consumer.
Who can become a Consumer Directed Service Attendant?
CDS program consumers can hire up to four CDS attendants. An attendant can be any qualified caregiver chosen by the CDS consumer, including a family member (other than a spouse).
A CDS consumer participant is the legal employer of his or her personal care attendant. Participants are responsible for interviewing, hiring, scheduling, directing and, if necessary, firing an attendant. Personal care attendants do not work for At Home Care or the state of Missouri.
Personal care attendants must pass a background check through the Family Care Safety Registry (FCSR) and the Employee Disqualification List. At Home Care completes all required background checks including E-Verify and OIG.
What does a personal care attendant need to do to begin working?
At Home Care will meet the potential candidate in the home of the consumer or the candidate may visit one of the At Home Care offices prior to being employed by a CDS program participant.
If not registered for the FSCR bring:
A valid and current state issued identification
A Social Security card.
A money order or cash for $15.25 (one-time fee) to cover FCSR registration costs.
If an attendant is already listed on the FCSR, there is no fee for FSCR verification.
When can a personal care attendant begin working?
A personal care attendant cannot begin working for a CDS program participant until the consumer has an authorized care plan through the Department of Health and Senior Services. A consumer must also be trained by At Home Care to become a legal employer. The participant will then receive a copy of the care plan and the attendant will receive information to utilize the Electronic Visit Verification (EVV).
Who pays a personal care attendant?
The CDS program is funded by MO HealthNet (Medicaid). Participants who receive Medicare or have private insurance are not eligible for the CDS program.
A participant must be eligible to receive MO HealthNet (Medicaid) in order for a personal care attendant to be paid.
Verified and approved attendant services are billed to MO HealthNet (Medicaid) in accordance with the care plan authorized by DHSS.
The attendant is paid by money received from a participant's MO HealthNet (Medicaid) account for authorized care plan service(s) provided to the participant.
At Home Care offers training or support you may require to manage your care. For example, we'll help you learn to
Recruit prospective attendants
Interview and screen applicants
Manage MO HealthNet (Medicaid) requirements
Advocate with the appropriate state agencies to assure your needs are being met
Schedule and supervise your CDS attendant(s)
Who Pays for CDS?
CDS is funded by MO HealthNet (Medicaid) and State of Missouri.
To find out more, please contact our Registration and Scheduling Department 1-866-AT-HOME-8.